PolyIC develops, and markets products based on platform technology for printed electronics. In November 2003, PolyIC was founded as a joint venture of LEONHARD KURZ Stiftung & Co. KG and Siemens AG. A lot has happened since then. In April 2006, the company moved its location from Erlangen to Fürth in order to give the growing business room for new developments. With the new headquarters on the LEONHARD KURZ site, cooperation with our parent company intensified once again. Since 2010, LEONHARD KURZ Stiftung & Co. KG has held 100% of the shares. This brings together decades of know-how in the field of surface decoration and technical progress, represented in intelligent sensor solutions.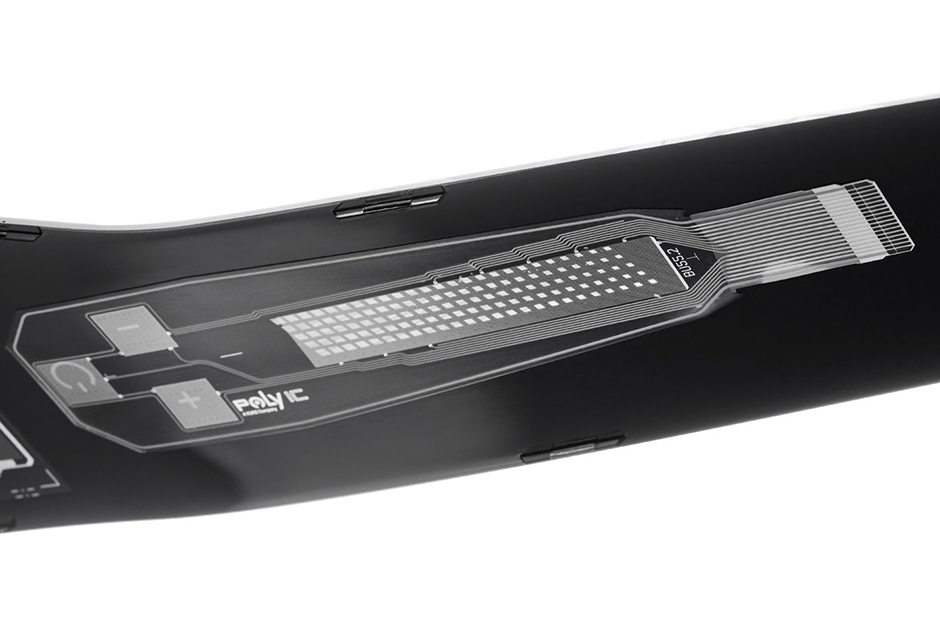 PolyIC focuses on producing printed and flexible electronics for high-volume markets. Our focus is on the production of transparent, conductive sensor foils for touch applications. We use our patented PolyTC® technology for this purpose. This gives our touch sensors greater transparency and flexibility as well as higher conductivity than other suppliers in the industry. They are ideal for use in touch screens and capacitive controls.
Particularly noteworthy is the possibility of combining decoration, functionality, and integration for maximum freedom of design.
This is made possible by the special features of the printed electronics produced by PolyIC. Our focus is on producing transparent, conductive foils for touch applications as well as for other applications where the foils are advantageous:
Display sensors for electrical appliances